MBBS, DGO (GOLD MEDALIST) INFERTILITY & IVF SPECIALIST.
Gynae Laparoscopic Surgeon | PCOS | High-Risk Pregnancy | Infertility Doctor Treatment | Gold Medallist Infertility Specialist | Indore, India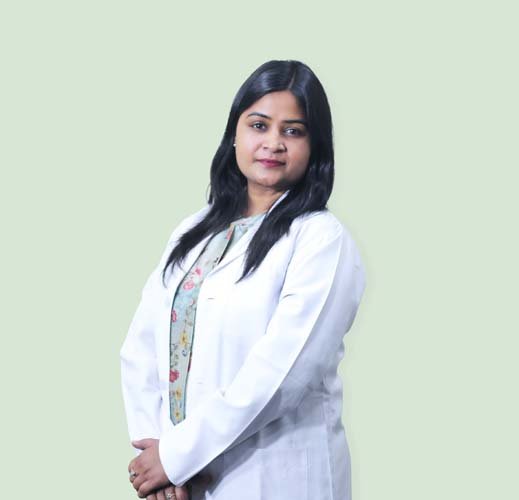 Dr. Heena Agrawal is a well-renowned medical professional from the city of Indore and has risen to prominence as a distinguished Gold Medallist in the field of Infertility and in vitro fertilization (IVF). With a continuous commitment to helping many married couples realize their dreams of parenthood, she has become a ray of hope for countless individuals and families across central India.
Academic Excellence
Dr. Heena Agrawal is a Meritorious Qualified and Top ranked Infertility and IVF specialist in Indore. Dr Heena Agrawal is an Infertility and IVF Surgeon. She is the Director of Indore Laparoscopy Centre Infertility and IVF Test Tube Baby Center. About her Education and Training, She has successfully completed M.B.B.S., DGO Fellowship in Reproductive Medicine(Gold Medallist). After completing his post-graduation in General Surgery with distinction and a Gold Medal and having observed several stalwarts from the field she decided to take the Infertility and IVF segment as her speciality.
Specialization in Infertility and IVF
Helping those facing fertility challenges in an expert and professional way with IVF specialist passion and dedication, Dr. Agrawal chose to specialize in infertility and IVF. Her dedication to mastering the latest advancements in reproductive medicine, combined with her compassionate approach to patient care, has made her a trusted expert in the region.
Patient-centred Care
Dr. Agrawal understands the emotional and physical toll that infertility can place on individuals and couples. Her practice is built on a foundation of empathy, confidentiality, and personalized care. She takes the time to listen to her patient's concerns, providing them with comprehensive guidance and tailored treatment plans.
Contributions to the Field
Apart from her clinical expertise, Dr. Agrawal actively contributes to the field of infertility and IVF through her research and participation in medical conferences and seminars. Her commitment to advancing the science of fertility treatment ensures that her patients receive the most up-to-date and effective care available.
Changing Lives, One Family at a Time
Dr Agrawal takes immense pride in her role as a catalyst for happiness in the lives of those she serves. She has been instrumental in helping numerous couples experience the joy of parenthood, earning her not only professional acclaim but also the heartfelt gratitude of her patients.
In a field where hope is the most precious commodity, Dr. Agrawal stands out as a beacon of expertise and compassion. Her dedication to helping couples build the families they've always dreamed of has solidified her reputation as one of Indore's leading infertility and IVF experts.
With a heart full of compassion and a mind brimming with knowledge, she continues to make a profound impact on the lives of those she touches.
If you are seeking unparalleled expertise and a caring hand to guide you on your journey to parenthood, Dr Agrawal is the trusted partner you've been searching for.
State-of-the-Art Facility
At her state-of-the-art fertility clinic in Indore, Dr. Agrawal has created a warm and welcoming environment, ensuring that patients feel comfortable and well-supported throughout their fertility treatment. The clinic is equipped with the latest technologies and staffed by a team of dedicated professionals who share her commitment to excellence.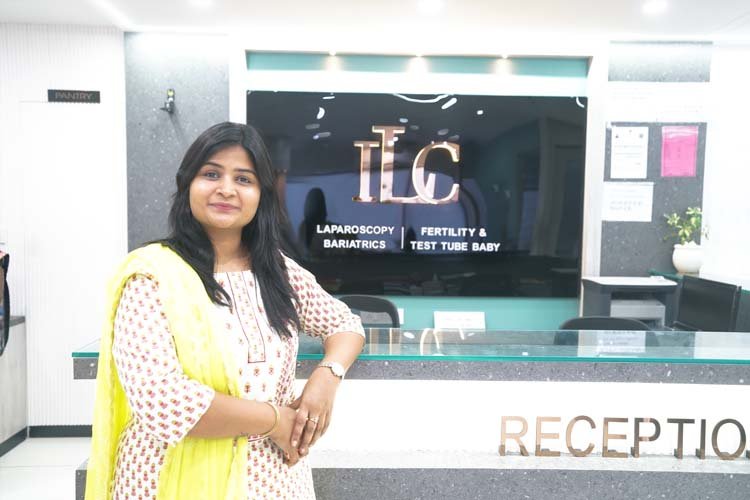 Advocate for Empowering Women
As a female doctor in a field often dominated by men, Dr Agrawal is a staunch advocate for empowering women to take charge of their reproductive health. She encourages women to seek the support and care they need without hesitation, and her career serves as an inspiring example of breaking barriers in medicine.
Continuing Excellence
Dr.Agrawal remains unwavering in her commitment to excellence, continuously seeking new ways to improve and innovate within her field. Her relentless pursuit of success in the realm of infertility and IVF has positioned her as a leader and role model for aspiring medical professionals.
Patient Testimonials
The impact of Dr. Agarwal's work on the lives of her patients cannot be understated. Countless individuals and couples have shared their stories of hope and joy after successfully starting their families under her care. These heartfelt testimonials serve as a testament to her expertise and compassionate approach.
Consultation and Appointments
For individuals and couples in Indore and beyond who are seeking answers and solutions to their fertility challenges, Dr Agrawal is ready to be your guide and partner on this profound journey. You can schedule a consultation with her at [Contact Information], where her compassionate care and unparalleled expertise await.
Dr Agrawal is more than a gold medallist infertility and IVF expert; she is a symbol of hope and a beacon of excellence in the realm of reproductive medicine. Her dedication to her patients and her unwavering commitment to
helping them achieve their dreams is a testament to her extraordinary character and medical prowess
Recognition and Trust
Dr. Agrawal is a trusted name in the field of infertility and IVF not just in Indore but across the country. Patients from various corners of India and even international destinations seek her guidance, knowing that they are in the hands of a true expert who cares deeply about their well-being.
Family-centred Approach
One of the hallmarks of Dr. Agarwal's practice is her emphasis on family-centred care. She recognizes that infertility impacts not just individuals but entire families. Her compassionate approach ensures that partners, parents, and loved ones are all part of the supportive network on the road to conception.
Creating Miracles, One Baby at a Time
To Dr. Dr. Agrawal every successful pregnancy is a miracle, and she cherishes each one as a testament to the unwavering determination and collaboration between her team and her patients. Her dedication to achieving these miracles has earned her the gratitude of countless families who now hold their little ones in their arms.
Partnering in Your Journey
When you choose Dr. Agrawal as your fertility specialist, you're not just selecting a doctor; you're gaining a partner who will stand by your side through every step of your fertility journey. Her expertise, compassion, and unwavering support are invaluable assets on this transformative path.
Contact Dr Agarwal
For those who are ready to take the first step toward achieving their dreams of parenthood or seek expert guidance on reproductive health, Dr Agrawal welcomes your inquiries and consultations. Her mission is to help you write your own story of triumph, and she looks forward to being a part of your journey. Contact Dr Agrawal for consultations, and inquiries, or to learn more about the comprehensive fertility services offered by Dr Agarwal.
Dr. Agrawal warmly welcomes inquiries, consultations, and collaborations from both prospective patients and fellow healthcare professionals. Her passion for what she does is evident in every aspect of her work, from the first consultation to the moment a new family is born.
Please don't hesitate to reach out. Your journey towards a brighter, more hopeful future starts with a simple conversation.
Contact Information: Dr. Heena Agrawal welcomes inquiries from prospective patients, medical colleagues, and individuals interested in her expertise. For appointments and consultations, please contact:
Hospital/Clinic
Indore Laparoscopy Centre-Infertility and IVF Test Tube Baby Center
In the Expert hands of Dr. Heena Agarwal, patients can trust in the highest standards of surgical care, innovation, and compassionate support. Her dedication to advancing healthcare and improving lives remains an enduring testament to her position as a top-reputed Infertility and in vitro fertilization (IVF) specialist in India.
Specialist Doctors
Experienced Doctor
ILC- Fertility and Testtube Baby Center
Dr.Heena Agrawal is a renowned infertility and ivf…
WHY CHOOSE US
We are pioneers in providing fertility solutions in India.